"Toppings come and talk to us about accounting and financial matters – it helps our people understand the problems and know when they should call for assistance."
Senior Claims Manager
Toppings support our clients by providing in-house training and seminars specifically designed for solicitors and insurers.
We can work with your team to deliver these programmes that can count towards your CPD objectives.
Please call or send this form. Our client relationship manager, Caroline Broderick, will explain how we can help you.
Talk to us to see how we can help you.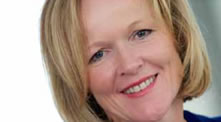 Caroline Broderick
– Client Relationship Manager
T: 0161 886 5000